en_US
Make Your Online Donation Today.
All fields are required unless otherwise noted.
If you need assistance with your donation, please call 310-360-3875 (leave a message if no answer) or email info@aidsresearch.org. Although the office will be closed, messages will be checked very often during the holiday/end of year period.
You can also mail in your donation to:
AIDS Research Alliance
1400 S. Grand Ave Suite 701
Los Angeles, CA 90015
AIDS Research Alliance is a leading HIV/AIDS research organization. We are dedicated to finding a cure for HIV/AIDS, medical strategies to prevent new infections, as well as better treatments for people living with HIV.
AIDS Research Alliance uses donations from individuals to put cure research on the fastest track possible. We envision a future in which HIV and its effects on health are eliminated, and new infections prevented. Research takes time, perseverance, and resources.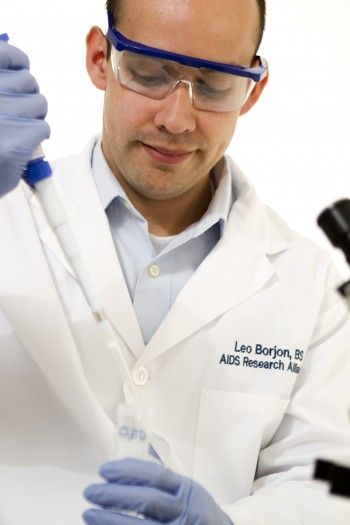 All tax-deductible charitable donations, large or small, advance our cure research.
Every gift—large or small—is tax-deductible and moves our research forward. At least 80¢ out of every $1.00 given to AIDS Research Alliance advances scientific research. Charity Navigator and the American Institute of Philanthropy give AIDS Research Alliance high marks for managing donations wisely.
Thank you for your support!